There is really only one way to do things. The RIGHT way.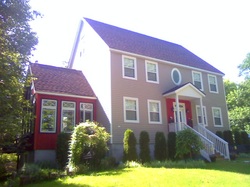 BUILD IT RIGHT...BUILD IT ONCE!
At Caribou Homes we listen to our clients, we discuss your needs and expectations, and most importantly, we keep you in mind when we make our decisions. We look at your project from many different points of view. As former volunteer firefighters, we look for many safety aspects that others may not. As for building code practices, we are members of the Nova Scotia Building Officials Association (N.S.B.O.A.). Which means we attend all of the same courses as the building officials who are inspecting the project. A home or cottage is the largest investment that you will ever make and to us, at Caribou Homes, we want to make sure the finished product, that you receive, surpasses your expectations in every way. We are proud to say that we construct our buildings in such a way that you will receive much higher insulation values with very little increase to building costs. We are constantly researching the better ways for you to get the value and quality you deserve, and expect. You can rest easy, knowing that you have not negatively impacted our fragile enviroment.
You work hard for your money and when you spend your hard earned dollars, you should feel as though you have received top value for your money. We also know that after a project begins, things can come up that require changes. We work together with you so the project continues on with the new needs being met to your complete satisfaction. If you are not completely satisfied, we know the referral chain ends right there.

Here is what some of our past clients have said....
---
Testimonials

​

It is my pleasure to write in support of Caribou Homes and Don Cull. Don has done several jobs for me including installation of kitchen counter tops, windows and hardwood flooring. He has always shown the utmost professionalism, honesty and integrity when working for me, and I have no hesitation in recommending him most highly. Don is definitely not interested in doing second-rate work and always maintains the highest standards of skill and professionalism. You will not go wrong with Caribou Homes.

Allan King,
Hubbards, Nova Scotia



"...we have retained Caribou Homes for a number of projects including residential framing and construction, deck work, exterior wood and aluminum siding as well as a wide range of repair projects. We have found the quality workmanship of Caribou Homes an asset on our sites. Work is always carried out in a clean and orderly manner and on schedule, details that are very important to both ourselves and our clients. We would not hesitate to recommend the services of Don Cull and Caribou Homes."

B. Frisque
Frisque & Company Limited Mt. Albert, Ontario



"...Don was instrumental in ensuring all aspects of the project were completed in a timely and professional manner. Don was hands-on in all the detailed work that made our cottage unique in many ways. We thank Don for his excellent work and wish him success in his new location

J. Apkarian, Georgian Bay


"...What I truly appreciate about Caribou Homes is what they didn't do. Don inspected the same areas as other contracting companies did but showed me that what the others said needed to be replaced only needed to be properly supported. He could have simply agreed with them and made much more money from me. Instead of days and thousands, the job was hours and hundreds.
​
B.B. Dartmouth, N.S.



"Caribou Homes provided a fair quote and completed the project for us on time and on budget...Don is a homeowner's best dream."
​
S. Webster and R. Corlett, Mill Lake

​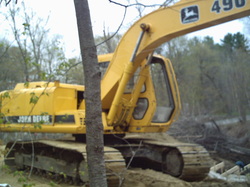 "We hired Don to build a shed, deck, and fence for our new home in Hubbards, NS. The workmanship is of the finest quality. Don is meticulous in his work with strict attention to detail. Don provided alternate configurations for us so we could decide on a final product. The shed, deck, and fence are sturdy, well constructed, and will stand the test of time. I recommend Caribou Home and Cottage Builders without hesitation."
Rick Parker
, Hubbards, N.S.
---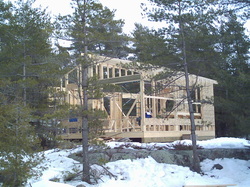 " I hired Don Cull of Caribou Homes...I am very pleased with Don's work. He has an exceptional attention to detail and takes great pride in his craftsmanship. He kept our best interests in mind and did not hesitate to recommend ways to "value engineer" the plans and specifications. Don Cull is an excellent contractor. I can confidently recommend his services to other home owners."

R. Brown, Georgian Bay
---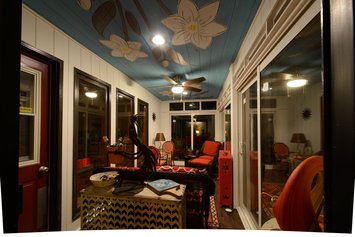 ---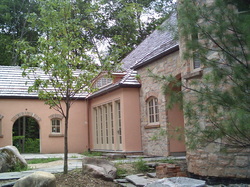 "It has been a pleasure to have Don Cull of Caribou Homes working on our new summer home on Georgian Bay. Don and his staff are courteous, reliable and professional...It has been an absolute privilege."
​
D. Firestone, Newmarket, Ontario
---